---
---
Anybody have their school hoodie hanging somewhere in the back of a closet or packed away in a box in the basement? Or sports sweatshirt? Or really, any organization that decided to print labelled clothing. I bought this hoodie to support the 4th year nursing students fundraising for their graduation, and here is a fun and fashionable way to wear it.
Personally, this is one of the comfiest outfits ever. Obviously can get a bit chilly, but the pain is worth it :) Check out the nursing logos.
Hoodie: School // Scarf: Bargain Shop // Shorts: Gift
Tights: Joe Fresh // Boots: Gift
Tell me if you have any fashion tips for school sweatshirts in the comments!!
Happy Tuesday!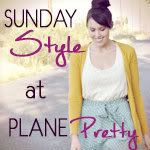 ---